MEDOGAN chapter 3
A downloadable game for Windows and macOS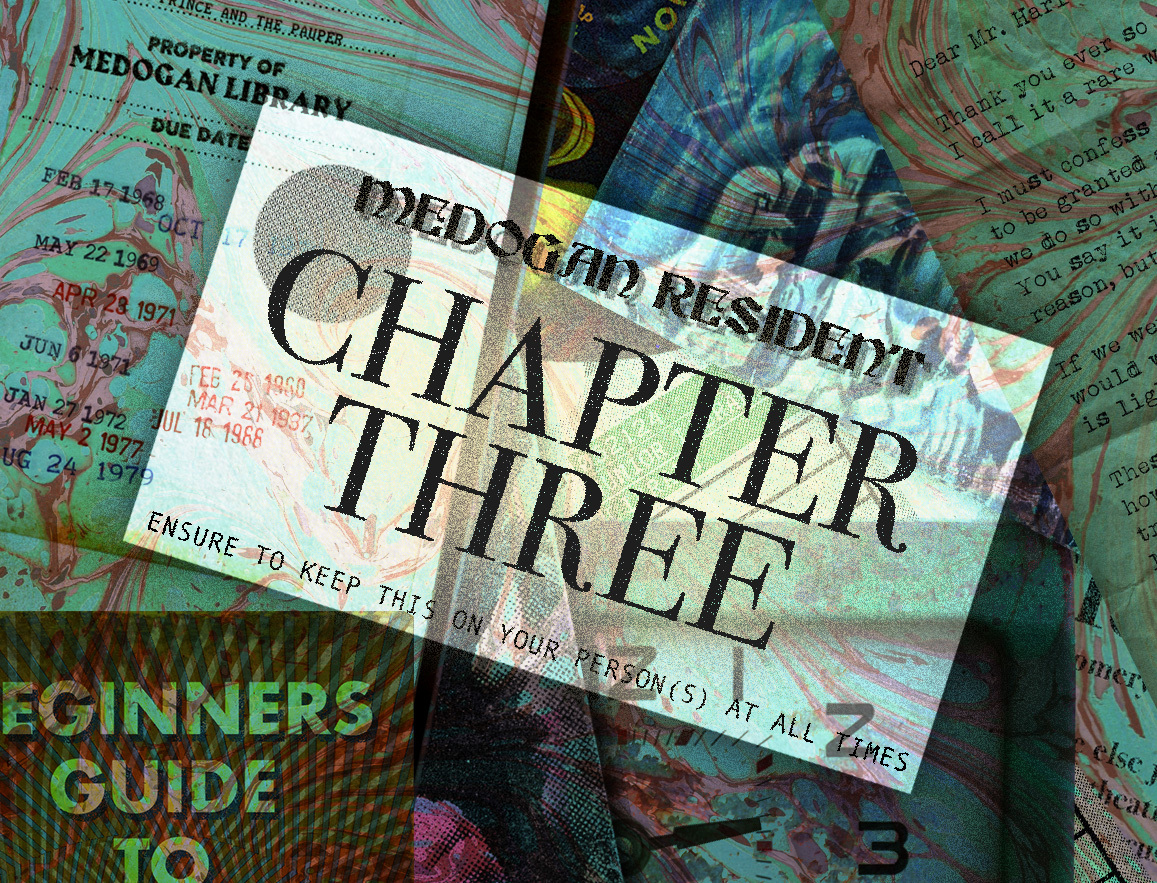 Welcome to Chapter 3 - As you find yourself immersed deeper in Medogan life, you start to uncover hints of odd conspiracies... maybe it's time to get out of here...

If you're yet to play Chapters One or Two you can play here: https://modernfablesuk.itch.io/
Previously on Medogan: Lured to a strange town on the pretext of a secretive stag-do, the player finds themselves getting into a much more dangerous situation than they'd expected. After finding out more about the town and being forced to aid someone in a daring escape in chapter 2, your car is destroyed and it looks like you're stuck here for good...
-------------------------------------------------
ABOUT MEDOGAN
Visit the intriguing, darkly atmospheric town of Medogan and uncover its hidden secrets. Can you escape the confines of reality?
Medogan is a piece of interactive fiction with puzzles created by Modern Fables Escape Rooms based in Hackney, east London.
Playtime is anywhere from 30 minutes to an hour. Stick some headphones on to fully immerse yourself in the game. You will also need audio to solve some puzzles. This is a digital experience but a pen and paper helps solve many a mystery!
-------------------------------------------------
Reviews:

Highly recommended - https://escapethereview.co.uk
5/5 - https://breakingoutofahabit.wordpress.com
4/5 - https://www.reviewtheroom.co.uk
-------------------------------------------------
Modern Fables Escape Rooms are located in Hackney, east London.
-------------------------------------------------
Life in MEDOGAN is not like elsewhere, but even here nobody has all the answers. Well, apart from teacher Sammy Sawyer: medoganmoments.wordpress.com/
Pitt Baker, a slightly rebellious character, might be able to help with specifics if Sammy is a bit vague: https://www.facebook.com/pitt.baker.58
Purchase
In order to download this game you must purchase it at or above the minimum price of £4.99 GBP. You will get access to the following files:
Medogan Chapter 3 Mac
174 MB
Medogan Chapter 3 Windows
172 MB
MedoganChapter3WebGLv1.2.zip
198 MB
Comments
Log in with itch.io to leave a comment.
Will there be a chapter 4?
Hi there! Yes, there will be. We are a small team though and currently trying to get our escape room venue income where it should be post-lockdown. We are thinking maybe a crowd funding campaign towards the end of this year or next year will be the best option.
To you and anyone else reading this: Let us know if you'd like a crowd funding campaign and what you would like to see as part of it!

Many thanks, Jay (Director)
Hello there!
I'm Vignett, a Brazilian translator and a game localizer.
Would you have interest getting your game localized into Portuguese? If yes, contact me sending an email to vignettcchannell@gmail.com to discuss further details.

Thanks for the attention!
We faced a bug when we picked up the photo of AJ - it wasn't showing up in our inventory although it did come up as text 'the photo is now in your inventory'. When we went to look in the book again it wasn't there either.
Thanks for letting us know! We'll take a look at this!
We experienced this bug too.
Thanks for letting us know! Does it seem like a particular action was related to the bug?
we saved and then reloaded the game and it worked
We've completed the ID and found the MISBN, now we need to falsify a letter from two sources, but we only have one letter from Blake and can't find another letter anywhere, the Sammy Sawyer page hasn't helped either!

I'm having problem with some of the final snipping from the two letters to make the permission letter. I'm playing on the browser. Is it easier in the download?
Hi there! What kind of problem are you having?
As I click on the upper right corners of one of the letter, it selects the entire background of the game rather than the section. That means I can never complete the permission letter for the door. I'm a novice, so it might just be my clicking.
Nevermind. Found a workaround.
I have the letter and I entered what I'm assuming is his DoB on the library card with his picture, but the games claiming I dont have a letter or a complete ID card. What do I do? the hints from the teacher lady dont help.(you may want to publish a help page for dumber people like there is for chapter 1)
I've put the photo into the library card but I don't know the DOB. How do I find it? Even if I did know, there's no way to enter it onto the card. I can't type it or use the pen nib to draw it. HELP.
I need a letter...but there's no options left for where to go/look....